The relationship between women's participation in the labour force and economic/social development is complex and reflects multitudinous impacts on economic activities, social norms, educational attainment, fertility rates etc. In India, the labour force participation of women was 25.1% in 2020-21, falling from 31.2% in 2010-11 even after increased awareness about the importance of the participation of women in the workforce.

We wanted to explore the reasons behind this falling participation and discuss how we can, as employers, help bring our women back to the workplace.

In the webinar on 8th Nov 2022, eminent corporate leaders had a productive discussion on this topic, highlighting reasons for low participation and ways to work towards increasing that.
The webinar had three eminent industry experts who shared their views about the compliance universe and its impact on corporate India. The entire session was moderated by Dr Runa Maitra, Founder and Director of People Talent International.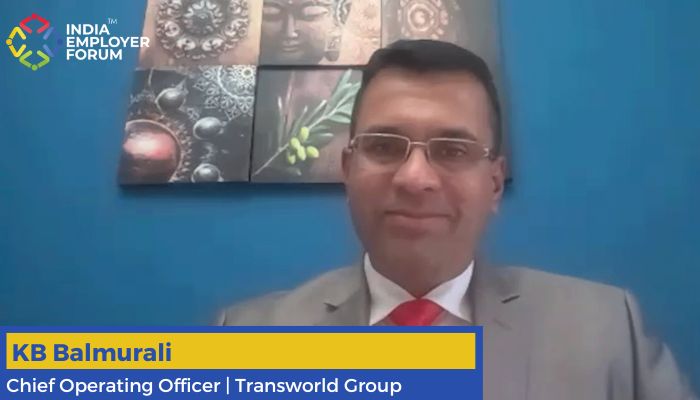 To share his views on the topic, one of the speakers was KB Balmurali, Chief Operating Officer of Transworld Group. He says, "When a man is employed, he definitely may be the breadwinner for the family, but if a woman is involved and is gainfully employed then the entire family and the larger ecosystem develops. As far as India is concerned, two-thirds of our women folk are not gainfully employed and unless there is an inclusive growth where the entire family ecosystem is employed, the real growth will not happen".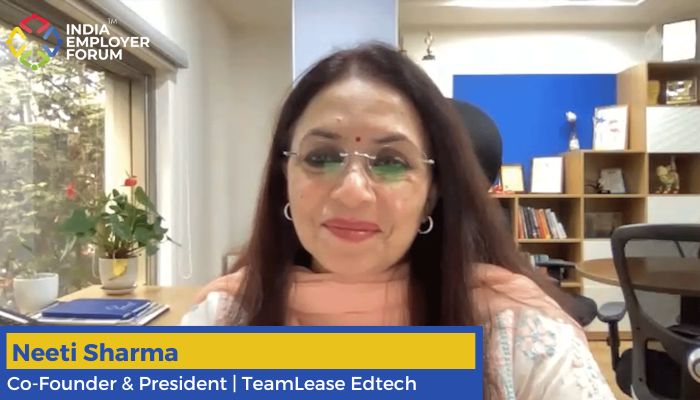 The webinar also had Neeti Sharma, Co-Founder & President, TeamLease Edtech as a speaker. Neeti, being a part of the women's workforce, added valuable points to the discussion. She said, "Giving a flexible environment, eliminating gender bias, eliminating pay biases are all very critical for employers to bring women back. Also providing learning and growth opportunities to women and giving alternate career choices will give them options that they can choose from."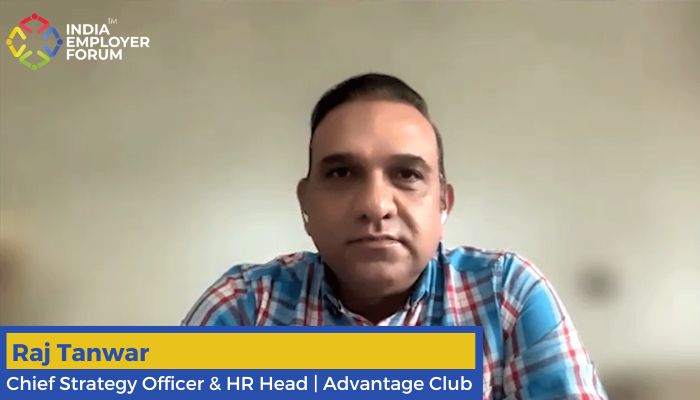 The third expert on the panel was Raj Tanwar, Chief Strategy Officer & HR Head, of Advantage Club. Raj had some very valid insights. He said, "The labour force participation rate states that the participation of women which was 42.7% in 2005 phenomenally dropped to only 25% by 2021. This was attributed to various kinds of discrimination at different phases of life that women face, and challenges at the level of education, and of making career choices, which combined together contributed to a large dip in participation, followed by the pandemic."
The panel discussion ended with a Q&A session where members of the audience, mostly HR professionals from various companies, enthusiastically posed their doubts and queries to the panel members.
The India Employer Forum webinar on 'Bringing Women Back To Work' was relevant for the time and had people who added value to the discussion by bringing in different perspectives.
View the entire session here: IEF Webinar #4 | Bringing Women Back to Work