India's recent emergence as the world's most populous nation has sparked optimism about its potential to become a vibrant new engine for the global economy, especially as China's population starts to decline and age and the global community's adoption of the China+1 strategy. Unlike China, India boasts a young and expanding working-age population, with projections indicating it could reach a staggering one billion over the next decade. However, despite this demographic advantage, unemployment remains a significant obstacle, affecting millions of individuals and families across the country. The critical goal of achieving freedom from unemployment is paramount to fostering economic growth, social stability, and individual well-being in India.
India has several options to tackle its demographic challenges, including the Production Linked Incentive (PLI) schemes introduced in 2020 to boost domestic manufacturing and enhance the competitiveness of Indian companies globally. However, addressing the unemployment rate requires more than just macro-level fixes. The crucial question remains: Are there enough job opportunities to accommodate the increasing number of workers entering the labour market?
In the webinar on 24th Aug 2023, eminent corporate leaders had a productive discussion on this topic to explore innovative solutions, share insights, and discuss strategies to combat unemployment and create pathways to economic freedom.

The webinar had three eminent industry experts who shared their views around addressing the importance of education, apprenticeship programs and skilling the working population. Dr Runa Maitra, Founder and Director of People Talent International, moderated the session.
To share his views on the topic, one of the speakers Parag Paranjpe, CHRO, RJ Group said, "As we know, on the one hand in the organised sector we are really short of manpower, and on the other hand, we always hear about the unemployment problem in the country. So, this is a very paradoxical situation and this has been going on in India for quite some time. This subject is very close to our hearts because we are in the business, we create employment and we drive the employability in the country in different ways. Not only in our job but in a number of other ways where we are associated with society or with educational institutions. The biggest problem is the lack of skilled manpower at different levels and industries, that seems to be the root problem. Also, there is a big imbalance in our societal structure of the roles that people aspire to and the jobs that are available and because of that, skilling is also skewed in a vast majority of our population of young people who are employable but unskilled".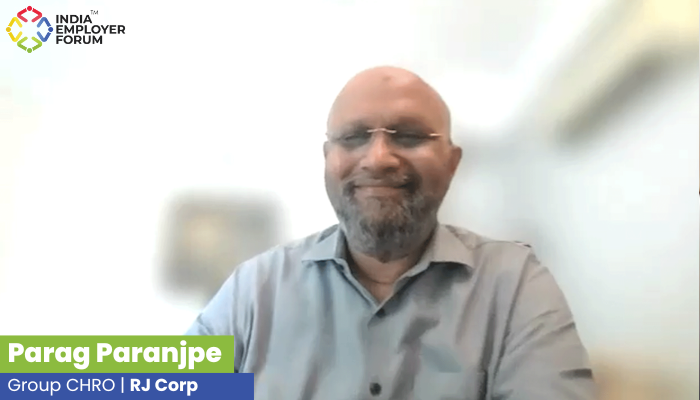 The webinar also had Gaurav Sabharwal, CEO, JOP  as a speaker. Gaurav added valuable points to the discussion. He said, "I think what Russia said about the technology disruption, this is just the start of it. In my view, we need to be better as a nation, we need to plan better in the different sectors that we are in and see how the government and private sector can play a role in planning of the demand and supply and reskilling because whenever there is a disruption or a technology advancement, there is going to be a requirement of a re-skill and an infrastructure for that. So, who is that institution, who are those people who are going to take note of that and do something prior to when it is required, is extremely important and that part somewhere in my mind is missing in our nation, and if we can build that up that will be beautiful. Maybe it's too far-fetched to even think like that but in my view that could be one of the solutions, but yes the problem persists".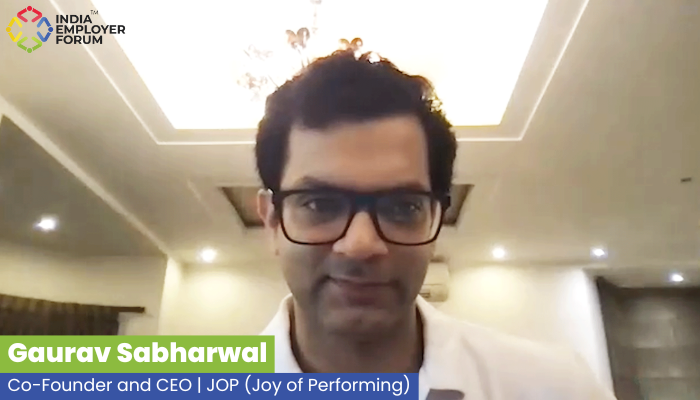 The third expert on the panel was Radhika Arora, Group Chief People Officer, Jakson Group.  Radhika had some very useful insights. She said, "It's a major skill mismatch which we see all the time. Other than that, some jobs are getting lost or I can say there are fewer jobs available because of some technological disruption. Also, a lot of routine jobs that people are doing, today there are machines available to do it, especially in the customer service segment. I still feel that despite a lot of efforts on inclusion and gender diversity still we have gender disparity and a significant portion of our women folk are still not getting into the mainstream of jobs because of so many reasons, societal norms and biases. Another factor that I feel is also about regional disparity. There are jobs if we look at our entire country, but they are not primarily in the formal sector and are not evenly distributed. So a lot of times our youth have to leave their villages or smaller towns and come to cities, which they are not willing to do. So, probably if the distribution of jobs can become slightly even then to a certain level, we'll be able to solve this problem. Having said that, there are major issues with skill mismatch and our education system really needs a big call-up".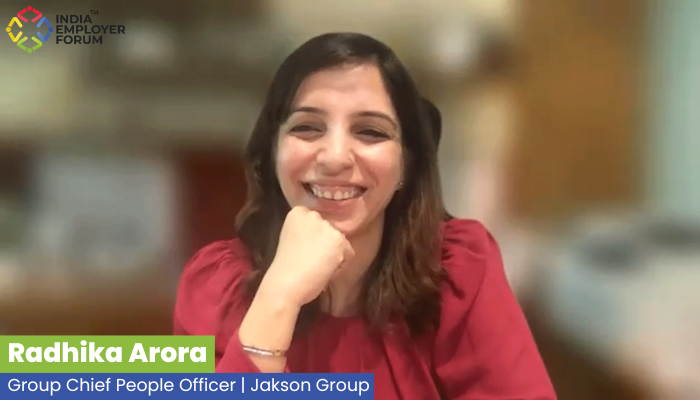 The panel discussion ended with a Q&A session where members of the audience, mostly HR professionals from various companies, enthusiastically posed their queries to the panel members. The India Employer Forum webinar on Freedom From Unemployment was relevant for the time and had leaders who added value to the discussion by bringing in different perspectives.

View the entire session here: IEF Webinar #7 | Freedom From Unemployment